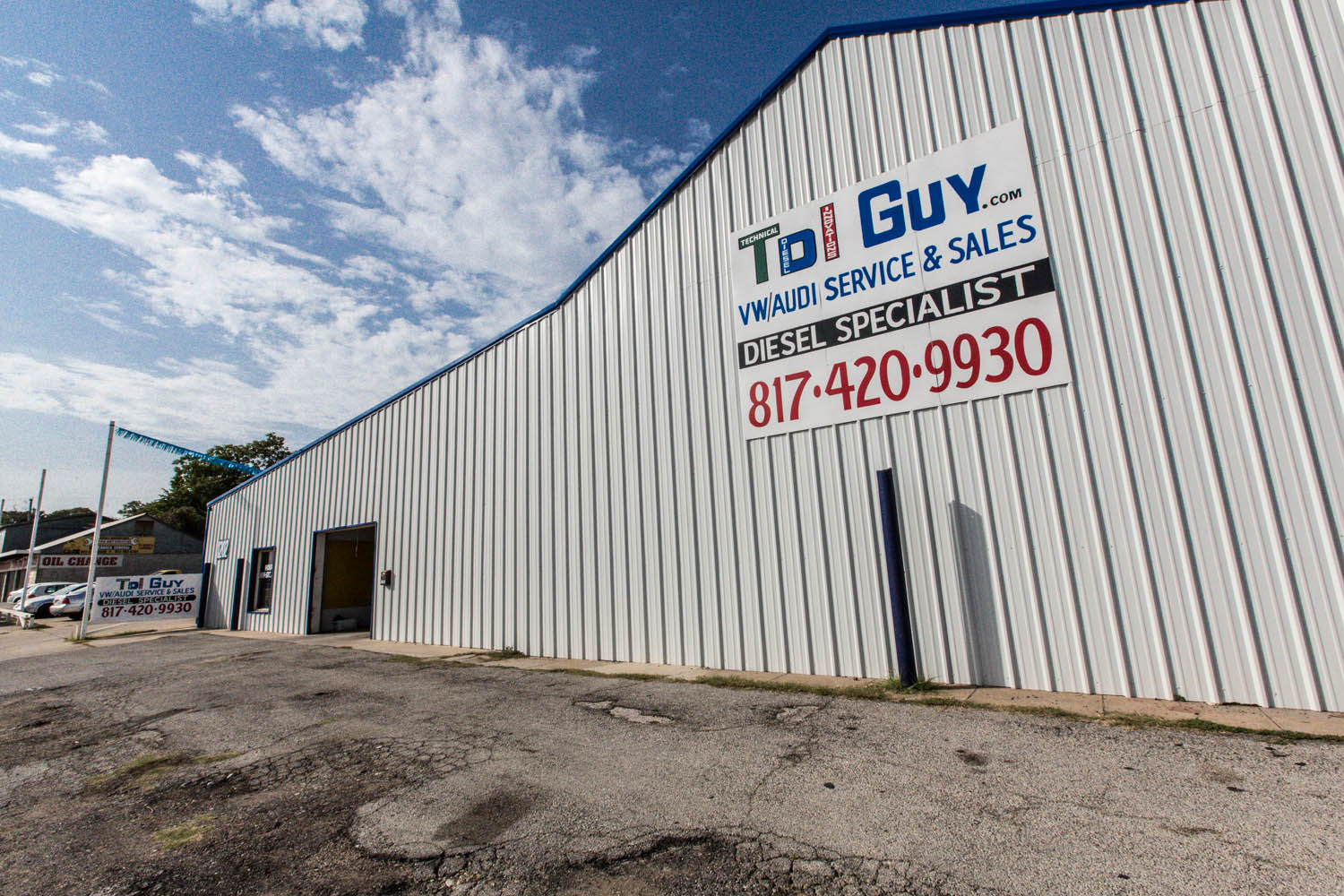 Why all the fuss about VW TDI when it's less than 0.1% of NOx emission and when gas cars emit 60% of the NOx pollution. Makes more sense to promote diesel power since it's cleaner and much more efficient than gas.
Please see this article: Apple News
Our new location is 1202 Jackboro Highway, Ft. Worth, TX, 76114.
My shop specializes in VW TDI repairs, maintenance, performance modifications and conversions. My shop is a trusted repair shop on the tdiclub.com, my user ID is mtbr297. I am a kerma TDI dealer and also offer kerma performance and economy tunes as well. I have over 30 years of experience as a diesel mechanic.
I have owned  and worked on my personal VW diesel cars for 20 years off and on.  My current ride is a 2004 Seat Leon PD 150 6 speed Diesel TDI.  I am passionate about these cars, just ask my wife :). Some of the repairs my shop offers ranges from changing a light bulb to a diesel conversion into a non-diesel car with a "full on" 300 HP engine all wheel drive, and just about everything else in between.
I started my business in January 2007 in the garage of my home.  I worked on TDI cars on my days off.  I grew from that location to a small strip business center in March 2008 with a 1500-square-foot shop.  My new and current location is about 5000 square feet.
We are expanding our service to include the diesel pickup crowd.  If any of you diesel lovers with TDI's and a diesel truck I'm your one stop location for your diesel needs.  One of my recent new hires has many years experience working on all diesel powered trucks and in a diesel pump shop.  He is now a TDI fan and dumping the 2.0 slow in his Golf and replacing it with an ALH powertrain.  So even if you don't own a TDI you can still come by and we will care for your diesel truck in the same manner we take care of our TDI cars.  We are including Ford power stroke 7.3, 6.0 6.4, Dodge Cummins 5.9 and GM LB7, LLY, LBZ, LMM and onward Duramax engines.
Our hours of operation are Monday — Saturday 10:00 am to 6:00 pm.  We welcome drop-in clients but may not be able to take care of your car right then.  So, call ahead or email me to better serve you.
We sell TDI cars as well.  We provide a "turnkey" car for you with all services and required maintenance done and up to date. So, you will have peace of mind and won't have to worry about any needed or required repairs when you buy a car from us.
You can reach me on my personal cell at (817) 915-4063 or email me by using our contact form.  The address of the shop and showroom is 1202 Jacksboro Hwy, Fort Worth, TX, 76114.  We are located near downtown Fort Worth close to the intersection of Jacksboro Hwy and University Dr.