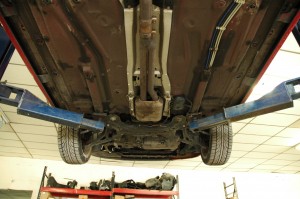 Many used TDI engine and transmission parts, installation available.
ALH AHU/1Z injection pumps $1150 plus 300 core, installation $400
Auto transmission to 5 or 6 speed conversions $3200-6500 parts and labor, dependent on clutch choice and if you are doing a 5 to 6 speed conversion instead of auto to manual transmission.
ALH timing belt service $1000 includes new water pump, tensioner, 2 small rollers, 1 large roller, 100k timing belt, tensioner stud, serpentine belt and all VW required single use stretch bolts.
BEW/BRM timing belt $975 includes new water pump, all rollers and tensioner with new stud and all VW required 1 time use stretch bolts.
Common rail diesel engine CJAA CBEA CKRA timing belts $1200 includes new water pump, all rollers, tensioner, stretch bolts, alternator belt.
DSG service $325.
ALH injection pump reseal $400.
South Bend stage 1 clutch with new silent single mass 21# flywheel and fresh Motul full synthetic gear oil $1250.
Kerma TDI performance or economy tunes $350-$450, nozzles installed $543-$633 and up.
Brand new, not remanufactured, VNT 15 turbo installed $1450.
Oil change using premium brand Motul full synthetic VW specification 505.01 with filter and drain plug gasket.   Professionally replaced with drain plug and filter torqued to proper specifications, (no more stripped drain plugs or leaking oil changes) $94.95.
Pre-purchase inspections $130 plus mileage.
All prices include parts and labor, (no tax included) also subject to change due to parts pricing and availability.
We accept cash, checks and major credit cards.