VW TDI Specialists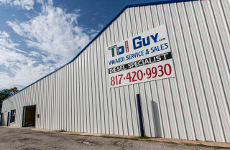 Our shop specializes in VW TDI repairs, maintenance, performance modifications and conversions. We are a trusted repair shop on the tdiclub.com, user ID is mtbr297. We are a Kerma TDI dealer and also offer Kerma performance and economy tunes as well.
TDIGUYS is owned and operated by Steve Glover. He has over 30 years experience as a diesel mechanic and has owned  and worked on VW TDI diesel cars for more than 20 years.  Steve's current ride is a 2004 Seat Leon PD 150 6 speed Diesel TDI.  He is passionate about these cars – just ask his wife! Whether you need a simple TDI tuneup or a diesel conversion into a non-diesel car with a "full on" 300 HP engine all wheel drive (which Steve has done!), TDIGUYS is the place to go.
Hours of Operation
Our hours of operation are Monday through Friday 10:00 am to 6:00 pm and Saturday 10;00 am-2:00 pm.  We welcome drop-in clients but it's also a good idea to call ahead or email us.
VW TDI Cars For Sale
There are options depending on your budget.  We inspect all cars we sell throughly.  I can provide you with a list of what we repaired/replaced that is needed.  There may be other items that aren't essential that you can wait to fix.  Or we can provide a "turnkey" car for you with all services and required maintenance done and up to date.  So, you will have peace of mind knowing what you are getting and know what your car needs or required repairs done when you buy a VW TDI car from us.
Pricing Information
ALH AHU/1Z injection pumps: $1150 plus 300 core, installation $400
Auto transmission to 5 or 6 speed conversions: $3200-6500 parts and labor, depending on clutch choice and if you are doing a 5 to 6 speed conversion instead of auto to manual transmission.
ALH timing belt service: $1000 includes new water pump, tensioner, 2 small rollers, 1 large roller, 100k timing belt, tensioner stud, serpentine belt and all VW required single use stretch bolts.
BEW/BRM timing belt: $975 includes new water pump, all rollers and tensioner with new stud and all VW required 1 time use stretch bolts.
DSG service: $325.
ALH injection pump reseal: $400.
South Bend stage 1 clutch with new silent single mass 21# flywheel and fresh Motul full synthetic gear oil: $1250.
Kerma TDI performance or economy tunes: $350-$450, nozzles installed $543-$633 and up.
Brand new (not remanufactured) VNT 15 turbo installed: $1450.
Oil change using premium brand Motul full synthetic VW specification 505.01 with filter and drain plug gasket. Professionally replaced with drain plug and filter torqued to proper specifications (no more stripped drain plugs or leaking oil changes): $94.95.
Pre-purchase inspections: $130 plus mileage.
We have many used TDI engine and transmission parts, installation available.
All prices include parts and labor (tax extra); subject to change due to parts pricing and availability.
We accept cash, checks and major credit cards.